If you've been struggling to melt those stubborn extra pounds and get back in shape, and you're tired of trying crazy diets that don't work long term, you'll want to keep reading.
Let's face it…
It can be confusing, frustrating and a bit overwhelming to know what to do for long-term success. There's so much conflicting information everywhere we turn, and sometimes we just feel defeated and give up.
One thing we DO know for sure is that restrictive diets don't work long-term, and rapid weight loss often leads to rapid weight GAIN.
It's not your fault that you've been fooled into thinking that restrictive dieting is the only way to reach your goals.
It's time to STOP the madness!
Let's help you get back on track the RIGHT way, so you can make sustainable changes you can live with FOREVER and be happy about.
Get ready to learn simple step-by-step strategies that you can EASILY implement to help you:
Lose Weight and Get Back in Shape
Feel More Energized (and avoid the afternoon slump)
Slip Into Your Favorite Jeans Again
Fuel Your Body Without Ever Feeling Deprived
Alleviate digestive issues and inflammation
There are no crazy tricks, pills, potions or gimmicks!
You'll ALSO get the most DELICIOUS, easy-to-prepare recipes. PLUS a community of support that's with you every step of the way.
Introducing the
30 Day Fit and Healthy Jumpstart Program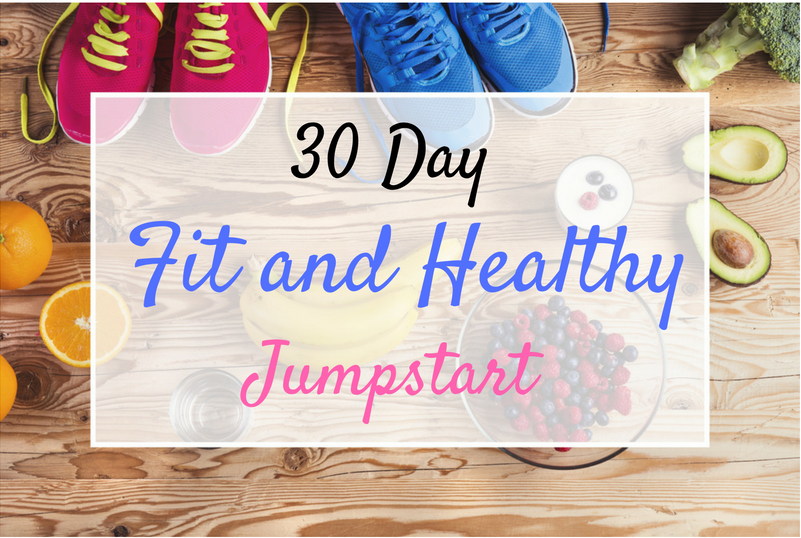 During the 30 Day Fit and Healthy Jumpstart, we will focus on one transformational strategy
each week:
Week 1 – How to plan for LONG-TERM success – Simple, effective tips to save you TIME, CALORIES and MONEY, without feeling deprived.
Week 2 – Finding the right exercise for YOU – Hint: you don't have to spend hours at the gym to get in great shape.
Week 3 – Why choosing the quality of food (not just the number of calories) is critical for weight loss and increasing energy
Week 4 – Eating to fuel your body– what ONE thing you may be doing unknowingly to sabotage your efforts, and how to easily fix it.
Since the Jumpstart program is online, you can participate no matter where you live!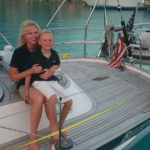 "
Before working with Gianna, I struggled with fatigue and lack of energy, cooking and knowing how to make the best food choices and chronic illnesses. What I enjoyed about working with Gianna is the holistic approach to me as a whole person. Her supportive, positive and encouraging approach and attitude supplied me with information to increase my knowledge on healthy food choices and gave me tools to continue on my own. What I now see possible as a result of our work together are empowerment to improve my own health, 'read' my own body to determine what it needs and nourish myself and my family with whole, delicious and nutritious foods.
"
~ Candice Teuber
Here's how it works:
This is an online program so you can join us from ANYWHERE in the world (please invite your friends – extra support is awesome!).
Once you sign up, you'll receive:
One simple, transformational strategy each week to get you on the right track
Templates and worksheets to make tracking and planning easy
INSTANT access to the Exclusive Membership Group for support during the 30 days
SUPPORT, MOTIVATION and INSPIRATION for 30 days
BONUS: 30-Minute Post-Jumpstart Strategy Session where we will talk about what the right next step is for you so that you can extend the benefits of the Jumpstart program.
PLUS…You'll get THESE Amazing BONUSES for FREE
(A $65 Value)
Delicious, Nutritious Recipe eGuide for breakfast, lunch, dinner and side dishes (A $27 value)
A Grocery Shopping Guide to help you easily navigate healthy food choices at the store (A $19 value)
'Sensational Smoothies and Juices' recipe guide (A $19 Value)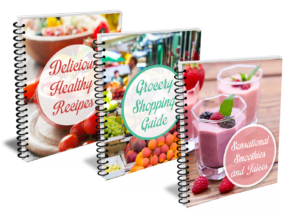 Grab a friend or 2 and come join us! 30 Days from now, you'll be glad you did!
Fun – Motivation – Inspiration – Support – Bonus Session
This program is valued at over $297, but you can join TODAY until 11:59PM EST Cyber Monday (November 27th) for only $77
Let me introduce myself…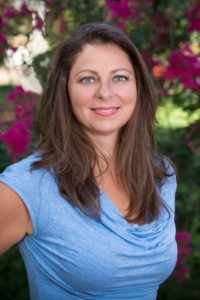 My name is Gianna Cerrat and I'm a Certified Holistic Health Coach, and founder of Transformational Health. I work with women/men to find balance in their life, body and eating habits, gain energy, burn fat, intuitive food shopping, eating and cooking, alleviate digestive disorders, hormone imbalances, allergies, fatigue, cholesterol, etc and feel better than they have in years. My work is about serving women/men to best understand how their body, mind and soul function together to they experience greater health and ease within their body and life. They get clear on what they need to create better partnership with their body, learn self nourishment, find the true person within, how to be in harmony with nature, and achieve lifestyle and personal goals.
I put this challenge together to make EASY for people to get back on track with their health and fitness goals. I know how difficult it can be to try to make health and lifestyle changes on your own. Now you'll be plugged into a community of people that share your same goals.
I'll be there to help you every step of the way.
I'd love it if you could join us!
Gianna Cerrat, BCHHC, AADP
"Gianna Cerrat has certainly lived up to my expectations of her program. Gianna is everything a good holistic counselor should be. Every session was informative and enjoyable. She has given me numerous ways and tips to deal with this fast pace world. She has taught me the benefits of changing a diet that used refined foods. I am now using wholesome grains and vegetables that I had never considered eating and I feel all the better from it. I have learned to eat and balance the right amount of foods as well as keep a clear mind. Gianna has done wonders for my acid reflux disease as well as my heart condition that required me to lose weight. Her knowledge paired with intuitiveness and creativity makes her quite unique. I will always be indebted to her for teaching me a new way to live, eat and feel great about myself. Gianna is a reliable, knowledgeable holistic counselor and I would recommend her services."~ F.L.
I am here to serve you to best understand how your body, mind and soul function together so you experience greater health and ease in your body and life.
It's time to stop procrastinating and put your needs first!
I look forward to supporting you during the program!
Love, light and gratitude,
Gianna
Happiness Guarantee
I have held nothing back in creating this program for you. I want you to live a happier, more vibrant life so I'm giving you all the tools and support you need to start your path to a healthier lifestyle. Because I want you to experience the amazing results possible in this program, once the program materials have been sent out, there are no refunds. I have created this policy so that we are both accountable for your success. I am here to support you every step of the way!
Disclaimer: The information shared during this program is for general purposes only and has not been reviewed by the FDA. The information is not intended to treat, cure or prevent any disease or medical conditions. I am not a licensed nutritionist, registered dietician or medical professional.
You should seek the care of your doctor before starting a new exercise routine or before changing dietary or lifestyle habits. Only you and your doctor can determine what course of action is best for you and your particular needs. And most importantly, make sure you listen to your body. Participation in this program does not constitute a coach-client relationship.
The examples provided highlight exceptional results, and are not intended to guarantee that everyone will achieve the same results. Your success depends on many factors and is a result of many conditions that can't be predicted. No report or advice can guarantee success.